An original and surprising union of flavors.
Ingredients for 4 people:
400 g. half penne
200 g. of pork cheek
1 renette apple
0,2 g. of Cuneo Saffron
1/2 glass of Arneis wine
2 tablespoons extra-virgin olive oil
a sprig of rosemary
salt and pepper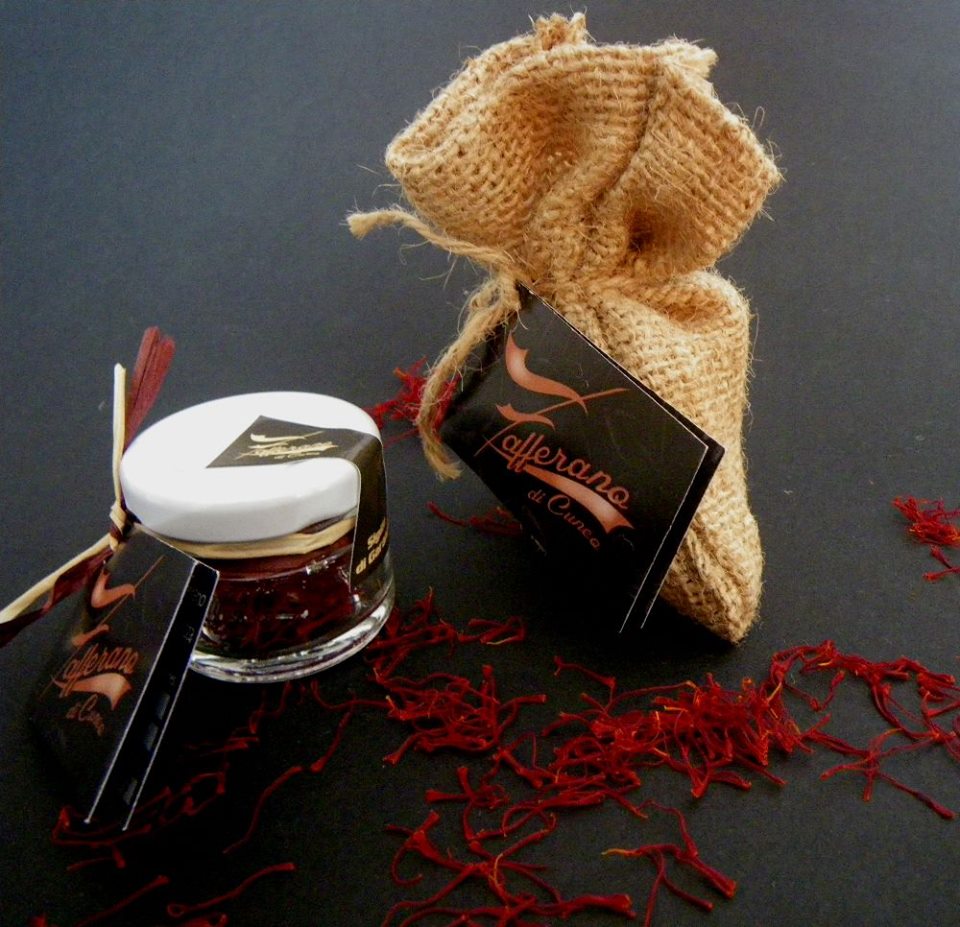 [Credit Facebook site]
Preparation:
In a large pan put the oil, the lard and the diced apple;
Sauté and add the wine raising the flame to evaporate the alcohol.
Add salt, pepper and add the saffron and the relative soaking water.
Lower the flame, drain the pasta and sauté it in the pan.
When the fire is turned off, garnish with rosemary and a bit of oil.
[From cucina di Calandri Margherita – Cuneo]