Ingredients:
Fresh asparagus
Puff pastry
Cooked ham
Thready cheese
Eggs
Sesame seeds
Fontina of Aosta or other type
1 egg yolk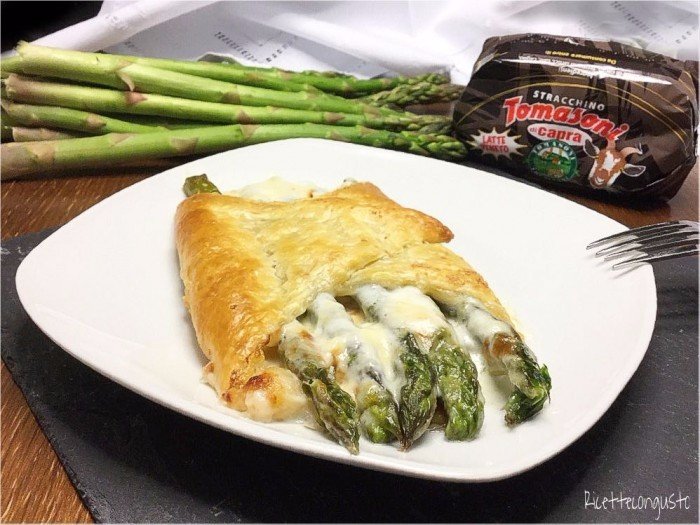 [Credit Tomasoni]
Procedure:
Pull the puff pastry. Form long rectangular strips, 3 cm wide.
Roll up, separately, slices of cooked ham with thready cheese and already boiled asparagus.
Wrap them with strips of puff pastry.
Brush them with egg yolk and sprinkle with sesame seeds.
Bake in the oven at 170 degrees for 10/15 minutes.
Cut the Aosta fontina cheese into very small cubes and place in a container taller than large and cover with milk.
Let it rest at least for three hours to one night.
After this time, transfer everything into a saucepan with a curved bottom, without corners and start cooking in a bain-marie (already hot), stirring constantly and taking care not to simmer the mixture: at first the fontina will melt in threads, then it will become almost liquid, to thicken afterwards until it becomes a thick cream.
Add the egg yolk and mix quickly. She will be ready.