"Festa dell'Uva" - the Grape Festival in Pornassio - a three-day feast dedicated to Ormeasco wine and traditional local food is back, as every year, at the end of August!
In its 43rd edition, an annual important reference for wine producers, culinary professionals, connoisseurs and tourists who love good food and wine, the Grape Festival includes the "Upper Arroscia Valley Wine Review" with tasting of excellent wine led by FISAR Sommeliers.
The Grape Festival is a significant event for the entire Upper Arroscia Valley, Upper Impero Valley, and Upper Argentina Valley, where the Ormeasco vine is cultivated.
During the three days, from Friday, August 27 to Sunday August 28, musical attractions, abundance of food and wine, with tasting of traditional local dishes accompanied by an impressive selection of Pornassio's Ormeasco D.O.C. wine, will delight fairgoers.
The Festival will be held in the picturesque setting of the Pornassio medieval castle.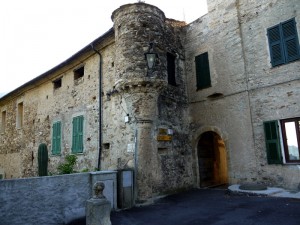 Free admission