The city of Nice is one of the points of reference for national and international artists, thanks to the music scene that spans throughout the year, for its ability to host and its experience in organizing large events.
The Nice Jazz Festival and Musiques Actuelles festivals of the city of Nice are intended to develop the Nice Music Live brand ensuring distribution, organizing concerts and coordinating local actors (associations, musicians, programmers and organizers), as well as accompanying young talents.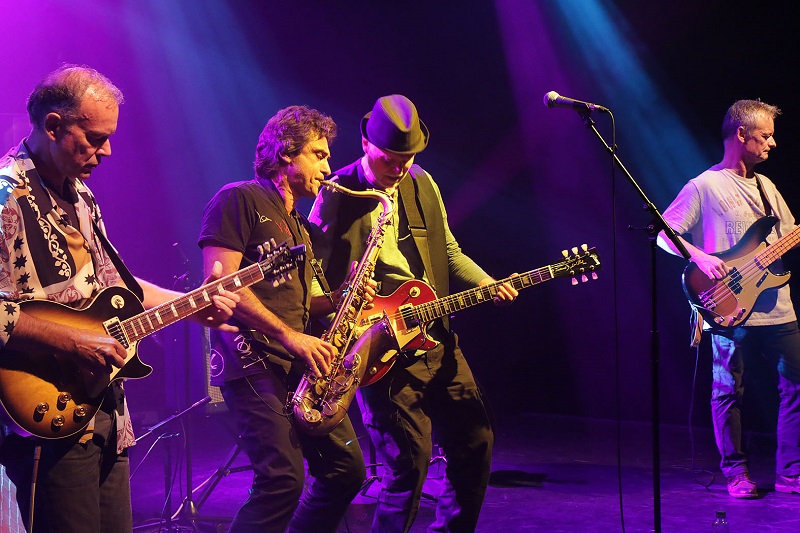 [Black Box - Parking West ]
Thus, the city of Nice guarantees the musicians a meeting with the public in optimal conditions and music lovers find on stage the best of contemporary programming and jazz, from young bands to international artists who make news.
GROUNDATION Théâtre Lino Ventura - Wednesday 10 October 8.30 pm - Reggae
DONNY MCCASLIN Saturday 13 October 2018 8.30 pm - Forum Nice Nord - Jazz / Alternatif / electro
STEFANO DI BATTISTA QUARTET Friday 19 October 2018 8.00 pm - Conservatoire de Nice Jazz
CARPENTER BRUT Théâtre Lino Ventura - Saturday 3rd November 8.30 pm - Electro
MARQUIS HILL BLACKTET Wednesday 7 November 2018 - 8.30 pm
FEMI KUTI Théâtre Lino Ventura - Friday 9 November 2018 8.00 pm - Afrobeat
ARRESTED DEVELOPMENT Théâtre Lino Ventura Saturday 17 November 2018 8:30 pm Hip Hop / Soul
DON BRYANT Tuesday 20 November 2018 8.30 pm - Nice Nord Forum - Soul / Blues
OMER AVITAL QANTAR Nice Jazz Festival Session - Saturday 24 November 2018 8:30 pm Nice Forum -Nord Jazz
The complete program in the file hereby