Ingredients:
500 gr. of white chestnuts
300 gr of wheat flour
2 tablespoons sugar
10 gr of brewer's yeast
a vanilla pod
enough water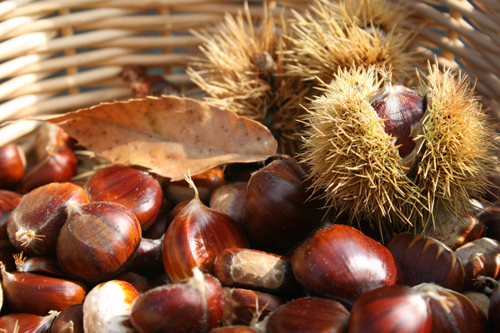 Preparation:
On the pastry board knead the flour with water and baking powder.
Leave to rest for 2 hours, then flatten the dough until it becomes a thin sheet.
Place the chestnuts on it, previously cooked in water with the vanilla pod, sprinkle with sugar and wrap it well, giving it the shape of salami.
Bake at 200 degrees for an hour.