The acquisition of the Golf Pass Côte d'Azur opens the doors of 20 courses of the great French Riviera, between Alpes-Maritimes and Var, from Nice to the greater Toulon region. Enjoy preferential rates on your green-fees up to -30% depending on the season.
There is something for everybody! 20 GOLFS With the purchase of the Golf Pass Côte d'Azur Golf, 20 courses of the great Côte d'Azur between the Alpes-Maritimes and the Var, from Nice to the Greater Toulon open.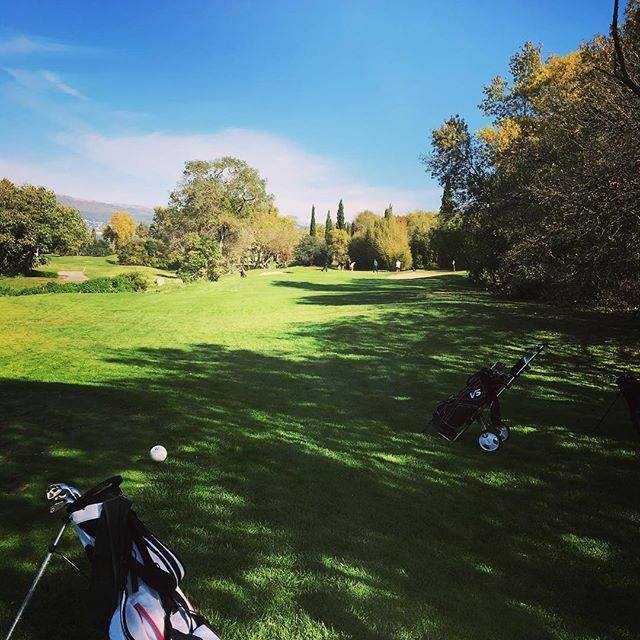 [Côte d'Azur, Credits Facebook Site]
When you buy the passport, you choose the places you want to play. Afterwards you receive vouchers via mail with all the necessary information and can reserve your playing time.

Enjoy preferential rates for your green fees up to 30% discount depending on the season.
Two green fees on the 20 seats for 7 days from 65 €.
Four green fees on the 20 seats for 14 days from 135 €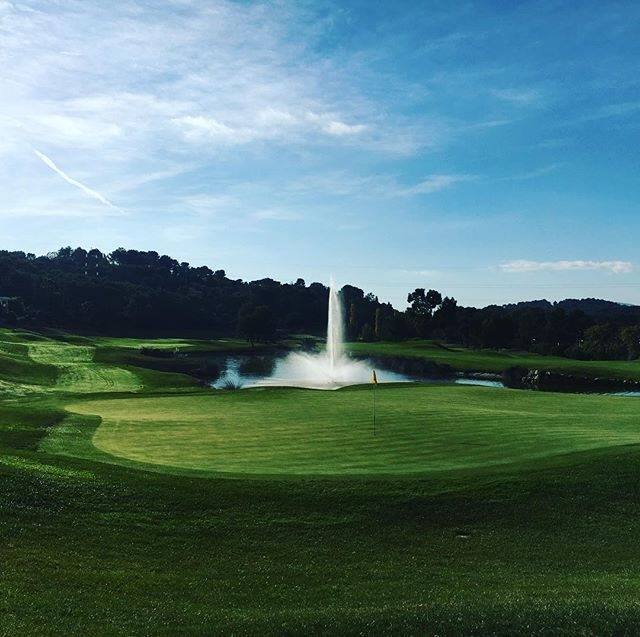 [Mougins, Credits Facebook Site]
Grasse: Golf du Claux Amic, Golf Coutnry Club Saint-Donat
Opio: Golf d'Opio Valbonne
Châteauneu-de-Grasse: Golf de la Grande Bastide
Mougins: Royal Mougins Golf Resort & Spa, Golf Country Club Cannes-Mougins
Mandelieu-La Napoule: Golf Old Course, Riviera Golf de Barbossi
Biot: Le Provençal Golf
Valbonne: Victoria Golf Club
La Martre: Gold du Château de Taulane
Valberg: Valberg Golf Club
Tourrettes: Golf de Terre Blanche
Saint-Raphaël: Golf Blue Green Estérel
Roquebrune-sur-Argens: Golf de Roquebrune Resort
Sainte-Maxime: Golf Blue Green Sainte-Maxime
La Motte-en-Provence: Golf de Saint-Endréol
Brignoles: Barbaroux Golf Course
Nans-les-Pins: Golf de Sainte-Baume
Saint-Cyr-sur-Mer: Golf Dolce Frégate Provence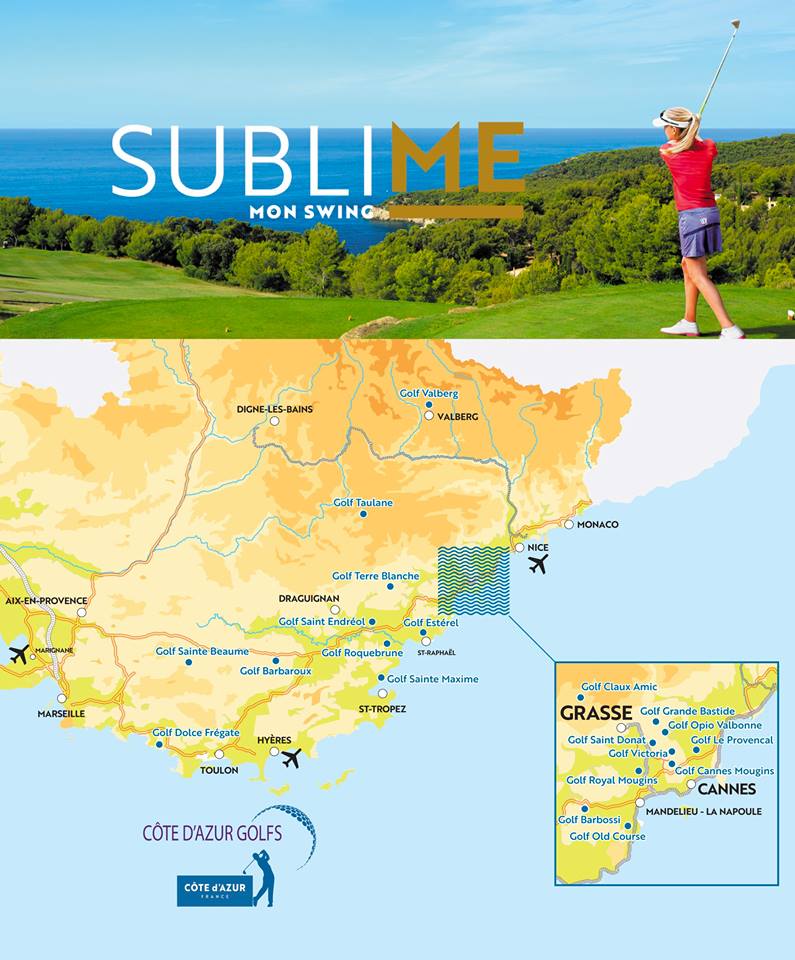 [Credits Facebook Site]
Info: www.cotedazur-golfs.com
Castellaro Golf Resort
This is the brand new Castellaro Golf Resort, (between Imperia and San Remo) the most modern tourist hotel structure in the western part (Ponente Ligure) of the Italian Riviera. Situated in sea-view panoramic position and surrounded by the greenery of the golf course, it offers its guests very high-level services.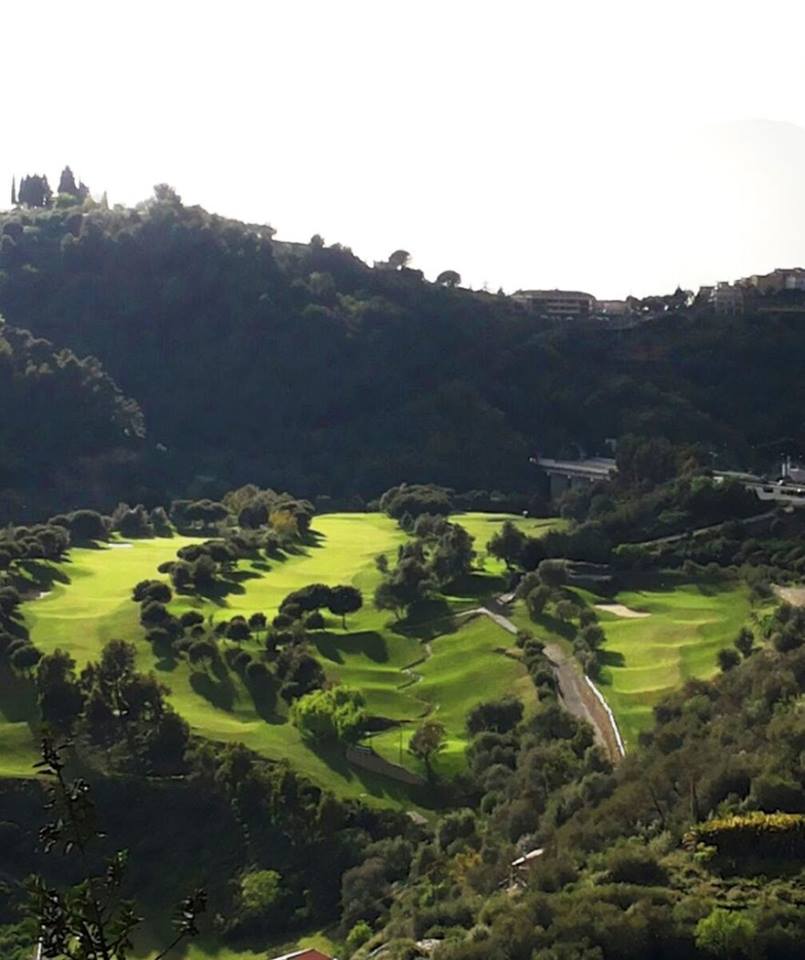 [Castellaro, Credits Facebook Site]
The Resort consists of a 4-star hotel with 64 rooms and 120 holiday apartments built in the style of a typical Ligurian village, beautifully placed in a park of 25 hectares. The various lodging options are designed to satisfy the needs of privacy and comfort: standard rooms for couples and suites for families, one-room and two-room apartments with completely-equipped kitchenette, all stylish fully furnished.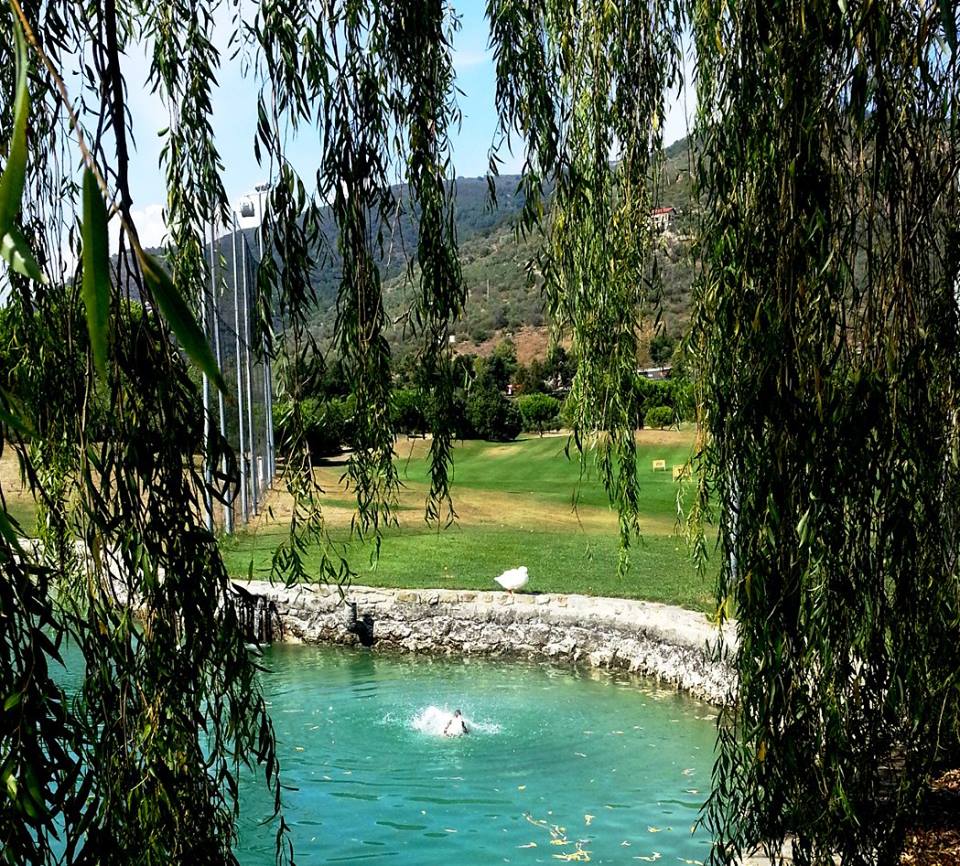 [Castellaro, Credits Facebook Site]
They offer: telephone, WI-FI Internet, satellite TV, safe, mini-bar, air conditioning and heating. Handicapped accessible rooms available upon request.
The strategically-positioned hotel welcomes all guests in a large lobby, the elegant restaurant with sea view proposes refined and memorable meals, and its charm is completed by bar and comfortable sitting rooms. There large outdoor pool in front of the hotel and the wellness center with indoor pool, sauna, Turkish bath and equipped gym provide relaxation and physical fitness.
The small pets are welcome and accepted in the Castellaro Golf. Must be kept in the room or on the terrace of the room Not allowed in common places, especially in the dining room.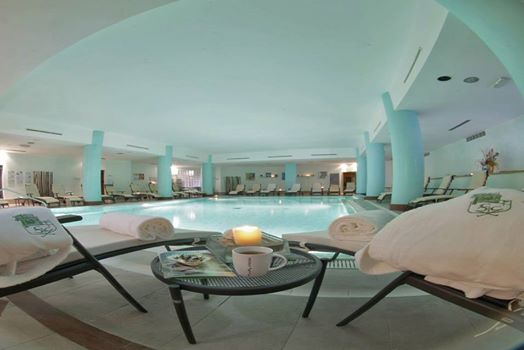 [Castellaro, Credits Facebook Site]