It has been added the persimmon that softens the cake a little (without interfering, mind you!), But it can be any fruit! would exclude the orange because it would clash too much, but strawberries and raspberries are perfect!
Dark chocolate, 125 grams
Bitter cocoa, 30 grams
Sugar, 200 grams
Butter, 80 grams
Flour, 80 grams
Eggs, 2
Instant coffee, a spoon
Yeast for cakes, 4 grams
Persimmon, a ripe one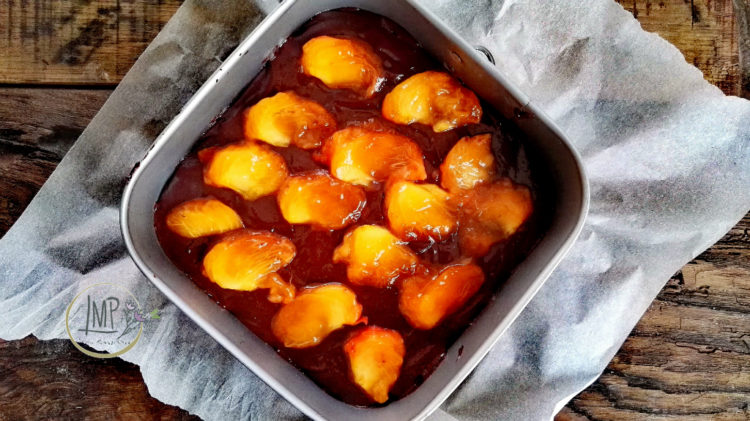 [Credit maggioranapersa]
Preparation:
Melt the sugar over very low heat with the butter in a thick bottomed saucepan.
Add the chopped chocolate and instant coffee. Allow to cool.
Transfer the chocolate and butter mixture into a robot. Add one egg at a time, cocoa and sifted flour with baking powder. Line the mold with parchment paper, pour the mixture and level it with the help of a spatula.
Prepare the persimmon. Remove the stem and the leaves, peel it, cut it in half, removing the firmer white part. Get sixteen segments.
Put like chessboard the slices of persimmon on the cake, pressing lightly.
Bake in a hot oven at 180 degrees for 33 minutes. Leave the cake in the oven off for 5 minutes.
Remove the cake from the sides of the pan with a small knife. Cool and cut the brownies, following the arrangement of the persimmon slices.