In these days, during the restoration work of the Bicknell Museum in Bordighera, a mysterious plant has been recognized, probably still unknown in the gardens and botanical gardens of the Riviera and Cote Azur. An extraordinary gift left in Bordighera by Clarence Bicknell.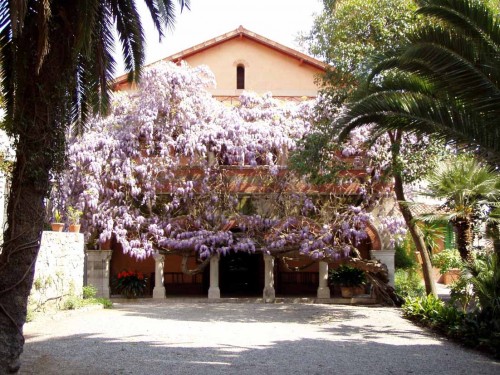 According to the first observations, under confirmation by the Botanic Laboratory of the Hanbury Gardens, it would be a tree of Apollonia barbujana (Cav.) Bornm., A plant belonging to the Lauraceae, such as Persea or the common Laurel. It is a large plant with a dense branching. Its leaves are bright, coriaceous, broadly lanceolate and of an intense green color. The young shoots are characterized by a transparent reddish color. It manifests small, whitish flowers gathered in small terminal inflorescences. The flowering period is very extensive and tends to cover the whole year although with different intensity. It produces small drupes, which take on a black color when ripe. It is a species indicated as resistant to drought. Due to the quality of its hard and resistant wood, it was in great demand for Spanish cabinet-making.
Today the species is protected by a regional law. The tree, whose age is estimated in over a hundred years, has remained hidden in the garden in the discreet company of the gigantic Ficus macrophylla (Australia), in close contact with a Lagunaria patersonia (Australia) and near a Casuarina equietifolia (New Zealand) and a contorted Australian Malaleuca.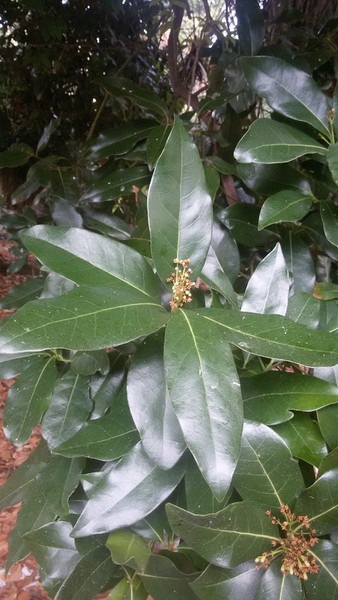 Clarence Bicknell continues and amazes and among photos, books, watercolors, herbaria and collections of butterflies, rock carvings, makes us reach today an extraordinary message of hope and love for an infinitely generous nature, but that too often we defend only in words, and not in fact.
The discovery of the rare botanical species will be illustrated in the conference scheduled at the Bicknell Museum on October 25th by Claudio Littardi, formerly responsible for the Ordinary and Extraordinary Maintenance Service of the Environmental Heritage of the City of Sanremo, President of the Center for Palms and curator of the Bicknell Garden and originator of the discovery in the garden of this rare botanical species.