The September and October 2018 issue of "Camminare", a national magazine about the world of walking, dedicates a large article to the Liguria Path, a path that crosses the whole region touching the sea and climbing steep mountain slopes, through woods, vineyards and ancient olive groves. The article proposes an "internal" variant of the Trail in three days, linking Taggia with Dolceacqua making a stop in Ceriana and Perinaldo. Four villages of great charm to which a fifth has been added, Apricale, thanks to a small detour by car.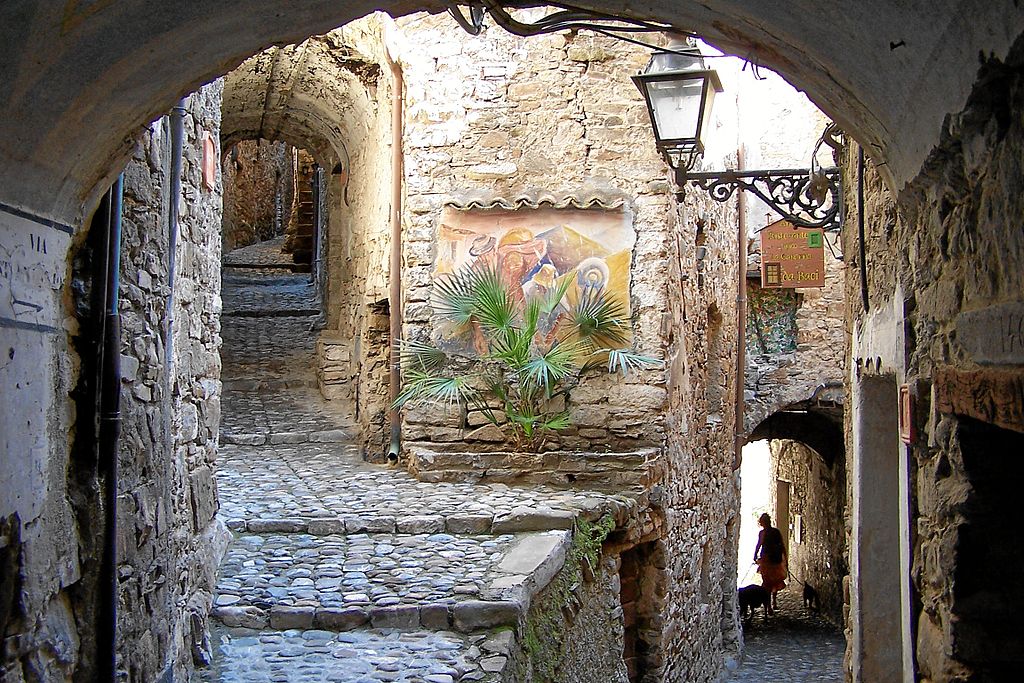 [Apricale, credit Berthold Werner]
Perinaldo, Apricale and Dolceacqua are three "Orange Flags" of the Italian Touring Club, a fair acknowledgment for the great charm they transmit and for the great care with which the historical centers are enhanced.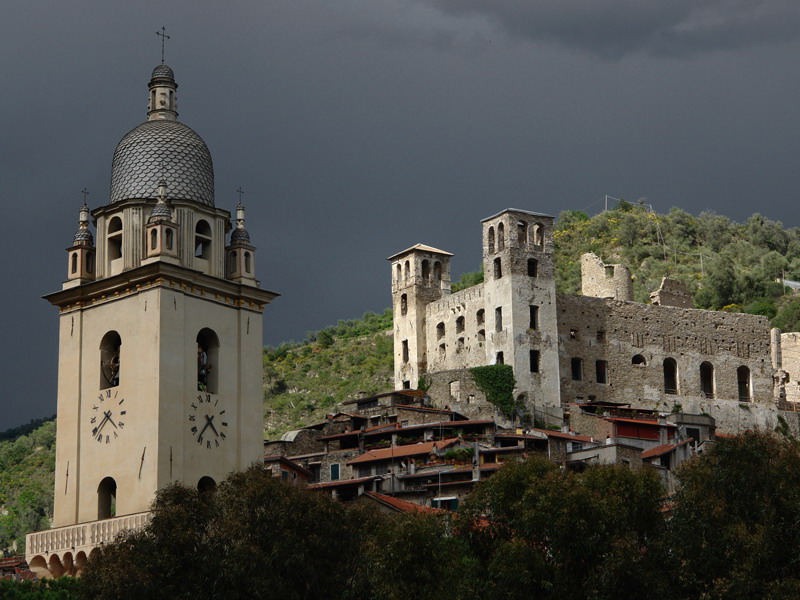 [Dolceacqua castle]
FIRST STAGE: from Taggia to Ceriana
Development: 10.5 km. Difference in altitude: 660 m uphill and 370 m downhill. Walking time: 3 hours. Difficulty: E
The little journey begins crossing the historical center of Taggia, and continues along an itinerary that alternates paths to secondary roads, through olive-covered terraced woods, up to the village of Ceriana.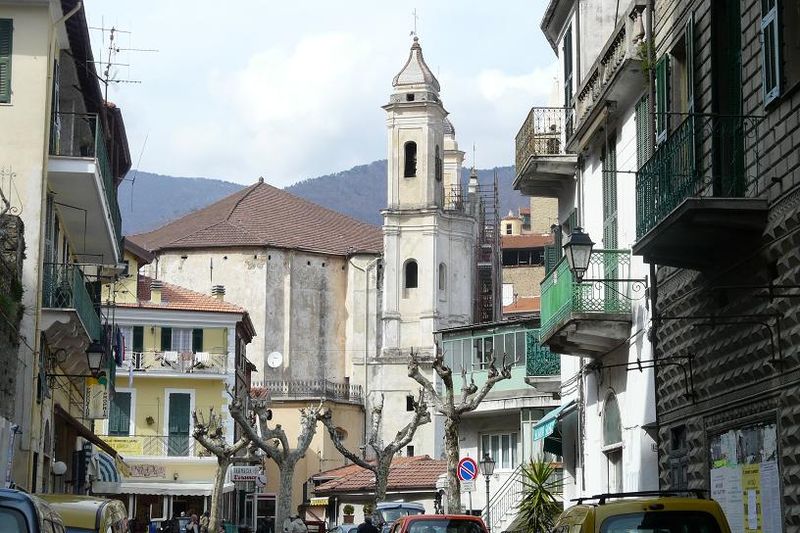 [Ceriana, credit Davide Papalini]
SECOND STAGE: from Ceriana to Perinaldo
Development: 14 km. Difference in altitude: 890 m uphill and 710 m downhill. Walking time: 4 hours.
The second stage is the most demanding of the journey, with the ascent to Monte Bignone, which from its 1242 altitude meters dominates the area. Once the summit of the Bignone could be reached by a cableway that departed from the center of Sanremo, whose station of arrival, in abandonment, is still visible along the path. Following the itinerary, the white shape of the nineteenth-century church of San Romolo emerges from a flowering Asphodel, and some horses run free among the pastures that surround the top of the mountain. The path is immersed in the green of a wood where the oak tree alternates with chestnut and holm oak, in a long up and down that leads to the village of Perinaldo, lying on a ridge that offers a beautiful view of the sea to the south and dominates the village of Apricale.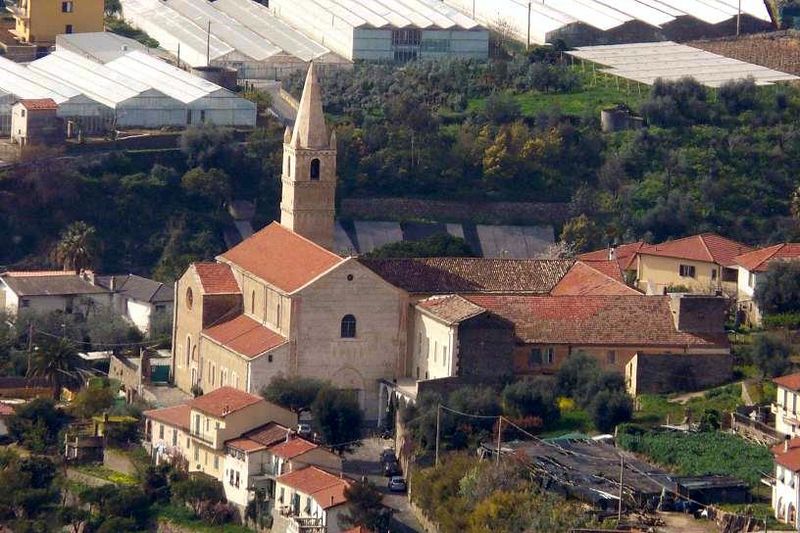 [Taggia, credit Davide Papalini]
THIRD STAGE: from Perinaldo to Dolceacqua
Development: 5.9 km. Walking time: 2 hours. Difference in altitude: 110 m uphill and 590 m downhill.
The last short stage first runs along a paved road, and then the ancient mule track that links Perinaldo with Dolceacqua, a descent that offers beautiful views of the valley, the castle and the historic center of Dolceacqua.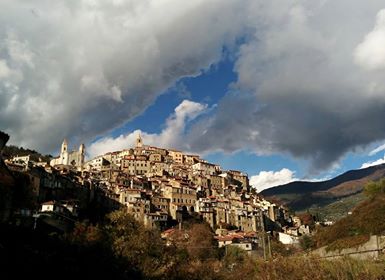 [Ceriana, credit E. Meineke]