Created in the mid-nineteenth century in the historic Amadeo ice cream parlor of Boccadasse in Genoa, it soon spread throughout the area and each ice cream maker proposed its version even if no one can make it equal to the original. Given the difficulty of preparation and the extreme perishability of the mixture, which limits its storage time to just a few days, the panera is today a dessert not always available in Genoese patisseries, often replaced by coffee ice cream.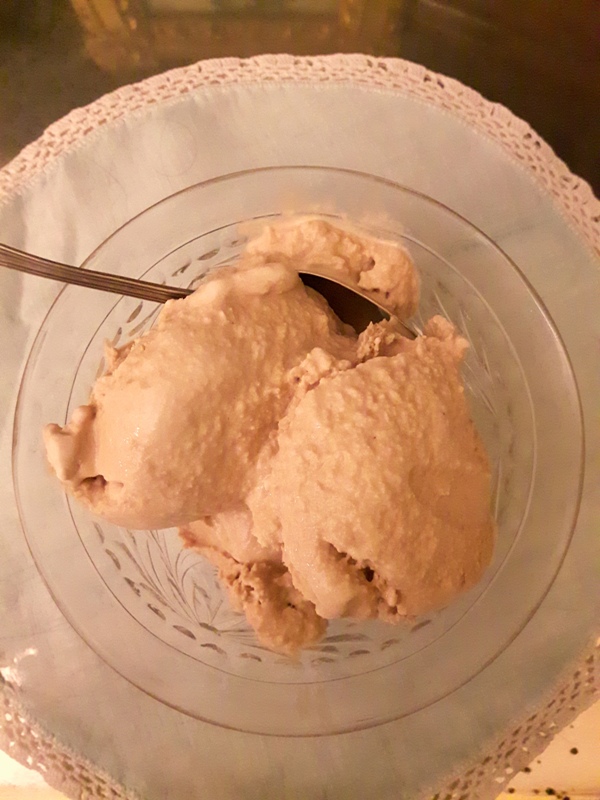 [Credit lacucinapiccolina]
Ingredients:
15 g arabica coffee powder
250 ml raw whole milk
200 g granulated sugar
250 g whipped cream
Preparation:
Dissolve the coffee powder in the milk, add the sugar and heat over a low heat until the sugar is dissolved.
Allow to cool completely, then filter with a fine cloth so as to eliminate any trace of coffee powder.
Pour the mixture in a low and wide aluminum container and place it in the freezer to solidify.
Every half hour take out and mix quickly with a whisk to make the density homogeneous.
When it becomes creamy, but not yet fully thickened, add the whipped cream in two steps trying not to let it go runny and put back in the freezer to complete the cooling, always stirring occasionally.